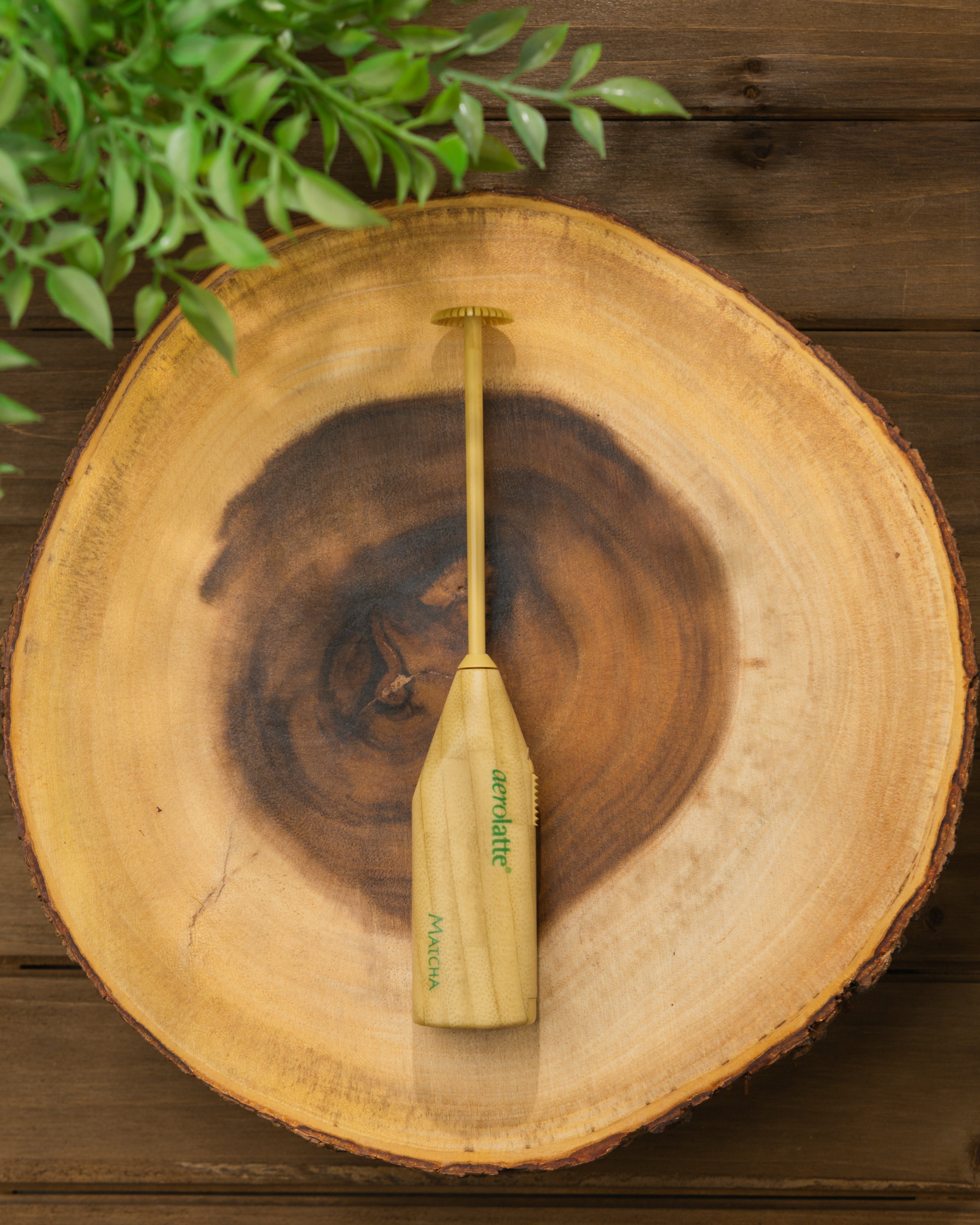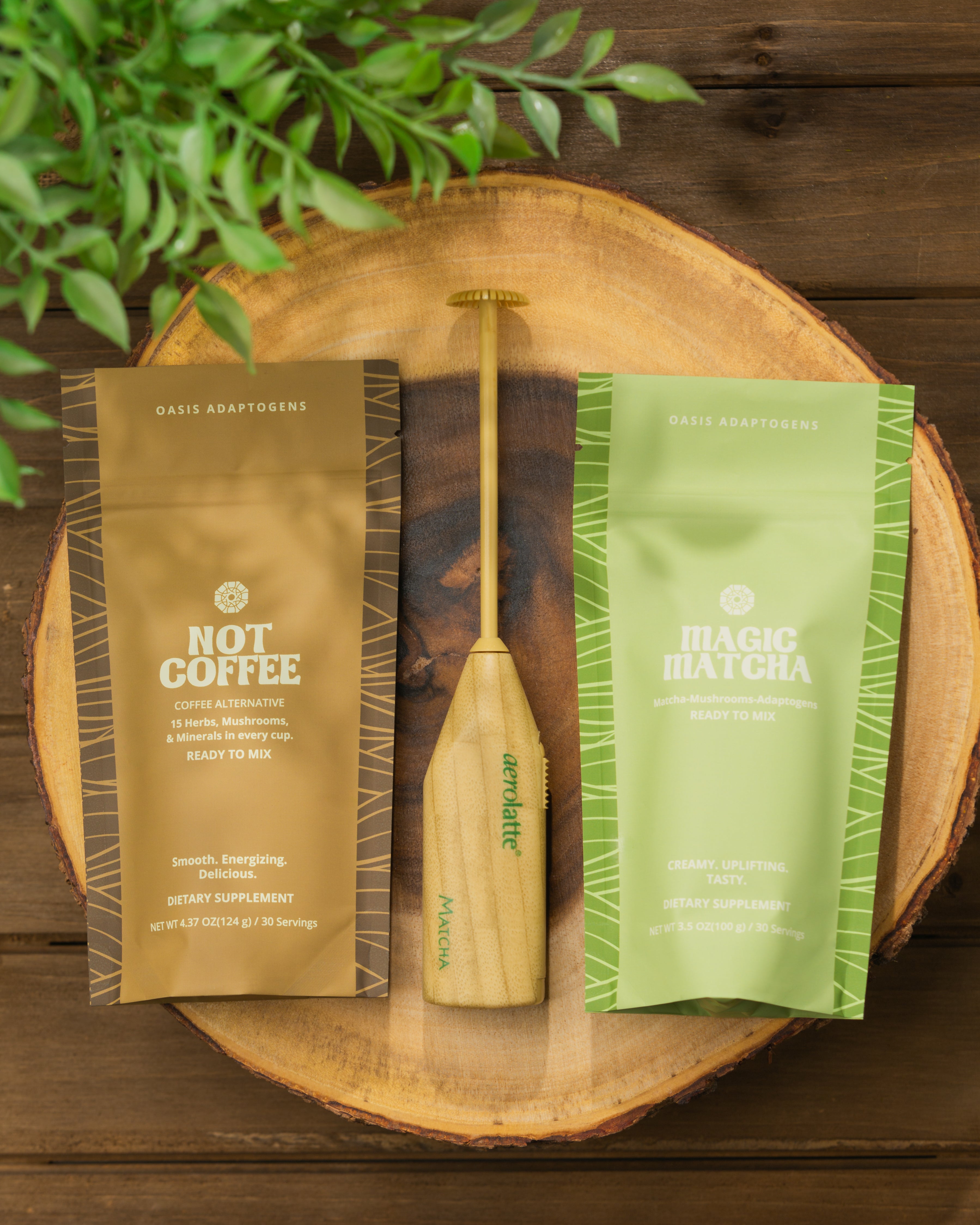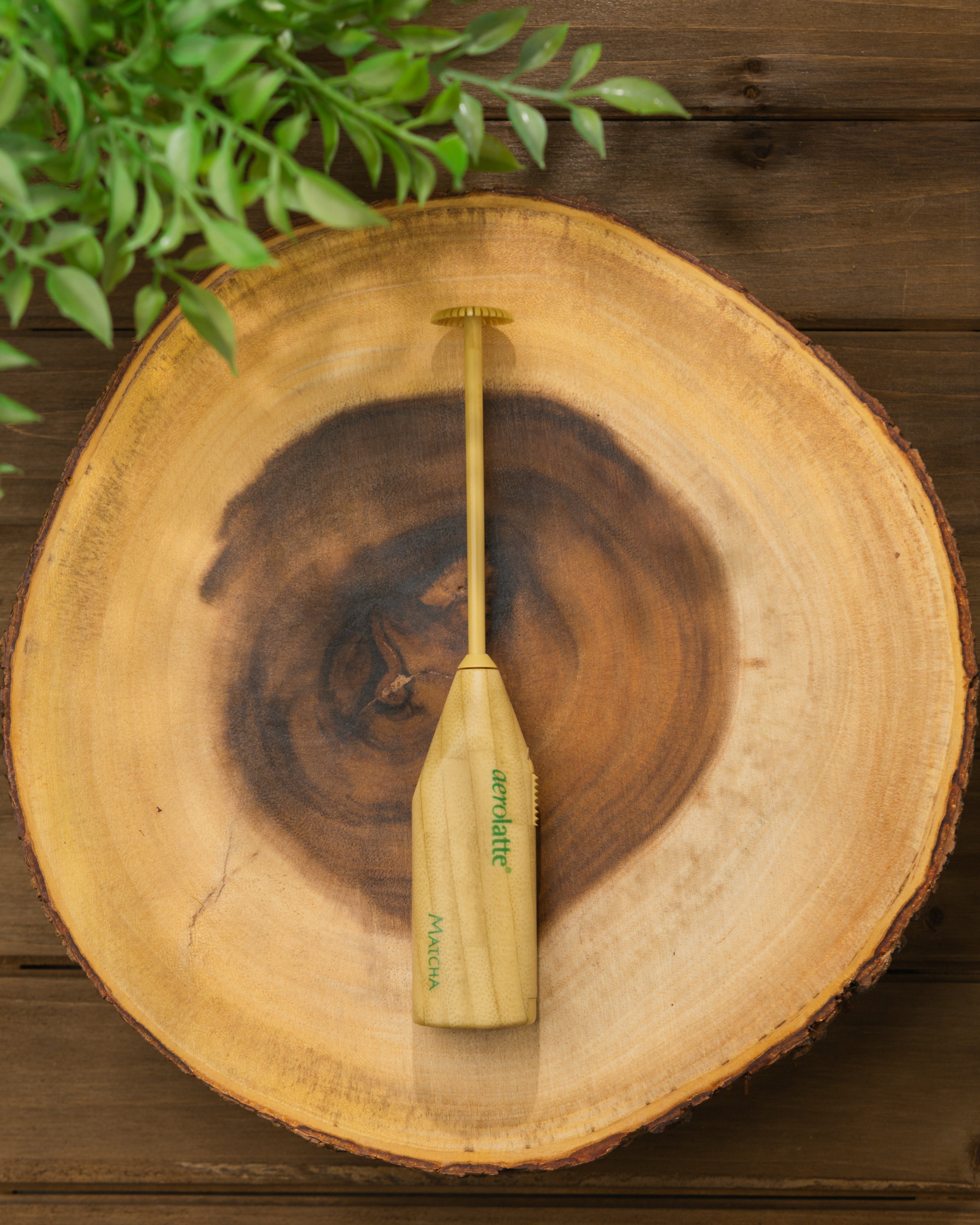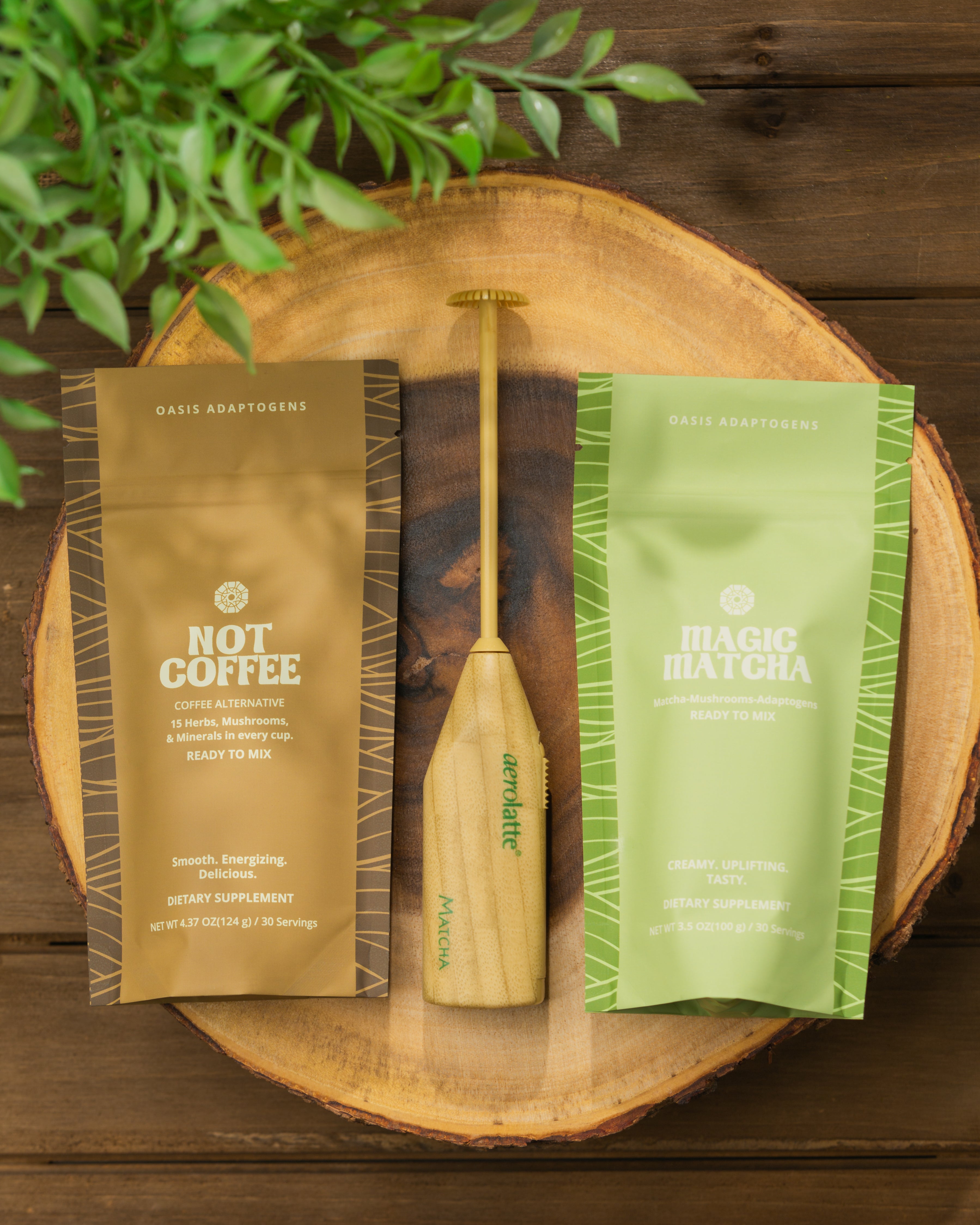 Oasis Whisk
$25.00
Whisk away stress with our new electric mixer! 

✔️ Froth in-style with sustainable material (Bamboo design handle)
✔️ Perfect tool pairing with Not Coffee™ or Magic Matcha™
✔️ Quick and easy preparation 
✔️ Easy to clean and store
✔️ Name brand quality mixer (Aerolatte)
✔️ Works at the perfect speed (no more messes!)
✔️ Nylon head for improved mixing

Don't let the name fool you, this doesn't only work for matcha, it froths milk and mixes our NOT COFFEE better than ever! Not to mention the bamboo design that is reminiscent of traditional matcha whisks.
With every purchase, 4% of profits are donated and distributed evenly between our supported initiatives (Black Girls Smile, Earth Change, Rainforest Trust, LGBTQ Youthline).
APPROVED BY REGISTERED THERAPISTS, HERBALISTS, NUTRITIONISTS AND DOCTORS
TOMMIE RICHARDSON
Medical Doctor/M.D.
"With Not Coffee my experience has been a smooth stimulant effect without jitters and with the out increased anxiety. I found it gave me energy and alertness and it has been providing endurance without feeling hyped. I would recommend it to any professional, athletes and any physician colleagues."
BRAEDEN CASHION
Naturopathic Doctor
"Virtually everyone experiences stress. Adaptogenic Fungi nourish the adrenal glands that play a major role in managing the body's stress response and provide key nutrition."
Kandra mcland
Registered Holistic Nutritionist
"The greatness lies in their capability to activate our immune system, regulate stress in the body, balance our hormones, and provide stable energy."
brian carew
Registered Respiratory Therapist
"Oasis has been paramount in my physical, mental, and emotional training. I've found adaptogenic mushrooms to be necessary aid in that mission of harmony and balance."
Maia Lise
Herbalist
"Our adaptogenic helpers allow us to become a part of our environment and move with what comes our way, rather than crashing into it. With mushroom and herbal adaptogenic support we can heal, grow, learn and offer our true selves in order to make a positive impact in the world."
BUNDLE DEAL
Not Coffee $60
+ Balance $60
+ 3 FREE Magic Matcha Samples
+ FREE Shipping
$69.00
✓ Adaptogens Used in Herbal Medicine to increase energy and productivity
✓ Highly Concentrated Fruiting Body Mushroom Extracts
✓ Crafted to Energize Your Days Without Jitters
✓ Nourishing and Tasty For The Body and Mind
✓ Used in herbal medicine as adaptogens to support the immune system
✓ Used to help build resistance to stress and clear brain fog